Adventures that make us grow – by Katarina Petković
It has been a while since I found myself wandering around airport, trying to find which way should I go to get on a correct flight. Find the ckeck-in. Find the gate. Get your documents checked. It felt strange at the beginning, I could not understad why am I so lost, considering it used to be so famlilar and natural to me just two years ago. I found my travel companion near the gate and I felt relieved that I have complany. I do not have to go through this alone. It is okay, we have all been under pressure, the whole world as we know it was changed and each and every one of us was trying to adapt to what seemed to be our new reality. 
I sat on the plane and I have to admit that I was cheerful like a child to get the window seat. I have always loved to watch the Earth from above. It makes you realize how small we are, with all of our ups and downs, our joys and our problems.
Athens welcomed us with her arms wide open. We were checking the weather report, praying for a bit more sun and hoping we won't have to wear umbrellas. I always lose them. The luck was on our side and we got to explore sunkissed Acropolis and we even went to the beach; to listen to the sound of waves with our eyes closed and our shoes getting a bit of sand inside, but who cares.
Our hosts' welcome was even warmer and we really felt that Athens was our home during the days we stayed there. I was amazed by all of the activities of IASIS- NGO based in Greece, that fights for the rights of marginalized people and provides amazing help in the situations of great need. They have an amazing hosting home for people with mental impairments and people who are socially endangered and require a warm meal and a place to stay. I was so happy that I was able to personally meet some of them and hear their experience. They were grateful because they felt seen, there were people who took care of them even when they did not know how to ask for help. They also offer a support from local psychologists that volunteer in order to raise the quality of the mental help of those individuals; I was deeply moved by their initiative, beacuse, as I previously mentioned I consider that many people were negatively impacted by different unfortunate events that develloped in recent years- starting with global pandemic and followed by many restrictions and also economic crisis.
The biggest impression that I got from the photo exibition is this: We are all the same when we find ourselves in situations of crisis- we require help as soon as possible and as much as possible. Volunteers play the key part in rescuing and helping others- people form the community who are happy and ready to help their neighbors in need. I think that the exibiton succeded to demonstrate how impotant is any kind of help that an individual can provide, however small and unimportant it might seem. One individual cannot do much on their own; but when we sum up all of these individuals, we finaly get amazingy large group of people that are working and doing their best to solve problems that occur in their society and thus make their communities better.
To conclude my story, I wanted to say that this experience made me remember what am I capable of; it started with my anxiety about the upcoming trip and ended up as a great inspirational jorney- sometimes people might have a problem that seems extremely hard to solve, but when they get help and support from others, it can help them to overcome their fears and grow in ways they couldn't possibly imagine.
 I cannot express how grateful I am for this experience, which could not be possible if I didn't take part in the O'VISOR project. I appriciate that SFERA, an NGO from Serbia was so kind to choose me as their representative. They are an official partner of a project which is organsed by an NGO BRAVO, based in Sarajevo. BRAVO did an amazing job organizing a series of events and activities, and all of that of course with the help of Erasmus + programme – a programme that helps and supports young individuals like myself to grow and expand their knowledge and explore ways to contribute their society in order to make positive changes in their communities. 
Only what you give is yours!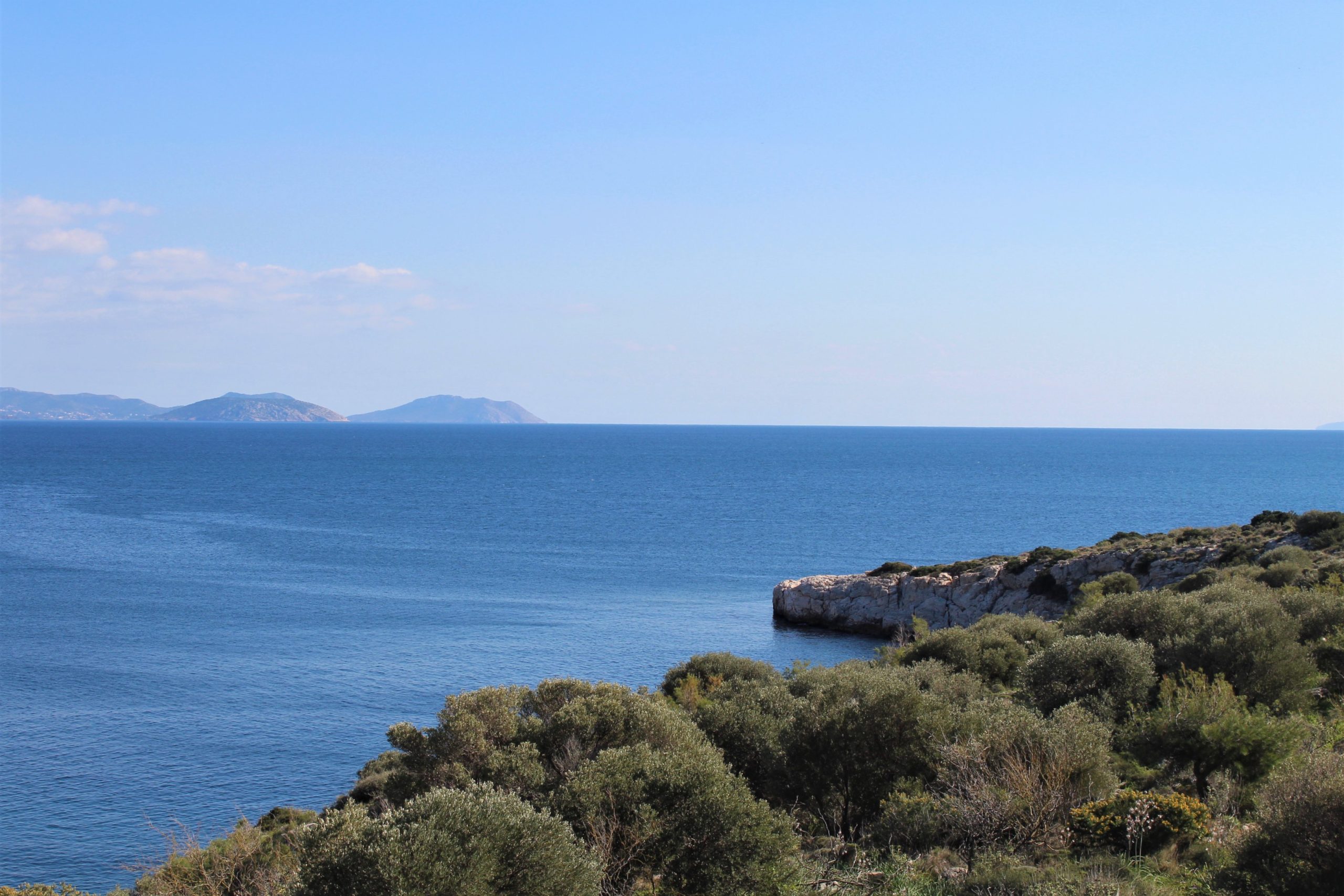 'It's good to be back!' – by Saša Vujanović
'It's good to be back! were my first thoughts as I set my foot on the streets of Athens. As I used to live there, and I was overwhelmed by all the memories coming through as I walked through some of the famous Athens' spots, like Monastiraki square and a nearby flee market to find the exact same store where I used to go shopping, seems like forever ago.
Thanks to the Erasmus + programme funding and the collaboration of NGOs BRAVO from Bosnia, IASIS from Greece the project called O'VISOR was made. I was so happy that my sending organization Sfera Serbia was also one of the partners because I was given this great opportunity to take part in the exhibition activity in Athens, which was showing photos which were taken by volunteers in some extreme situations, like floods, earthquakes and forest fires. We discussed about the importance of volunteers in such occasions and also expressed what do we found the most interesting and important when it comes ti volunteering actions.
The host organization made a great impression on me while visiting a local social center which helps people with different kinds of needs: starting from people with mental health problems, or others with financial problems to ones that ar just lonely and appreciate the company and help of the community. It made me happy that they feel accepted and seen since many of them were struggling during pandemic and had hard time living on their own. Personally, I am a huge fighter for inclusion and I used to volunteer at a similar place so it made me really happy to see how some idea from a local NGO can be realized and how those people appreciate the activism being put into practice.
I was also amazed with their collaboration with the charity organization 'Fabric Republic' because so many families get to have clean clothes and by upcycling they also make a huge impact in saving our environment.
Last, but not the least, we saw IASIS working offices so we learned that they also make workshops to educate youngsters and and also provide mental health advice by offering internships to students who are completing their education in the psychology and psychotherapy field.
I got back to my homeland with the great impressions about this project, with many new acquaintances and a great deal of ideas on how to make myself more involved in the problems in my community and use things I learned during this activity to help people in need.
Follow our various social media channels to find out how to get involved in your local communities: Website, Facebook, Instagram. 
Remember, ONLY WHAT YOU GIVE IS YOURS.
#BRAVO #BRAVOBIH #SFERASERBIA #MAKETHEWORLDWONDER #BRAVOVISOR #ONLYWHATYOUGIVEISYOURS #EuropeForCitizens